Seen Hotel Freetown
Seen Hotel Freetown, Sierra Leone, will provide a unique combination of raw nature, contemporary design and latest-generation technology. Trendy, different, and Wi-Fi-connected throughout, the Seen Hotel brand will completely revolutionise the mid-scale hospitality segment in the city.
GO BACK TO OUR HOTELS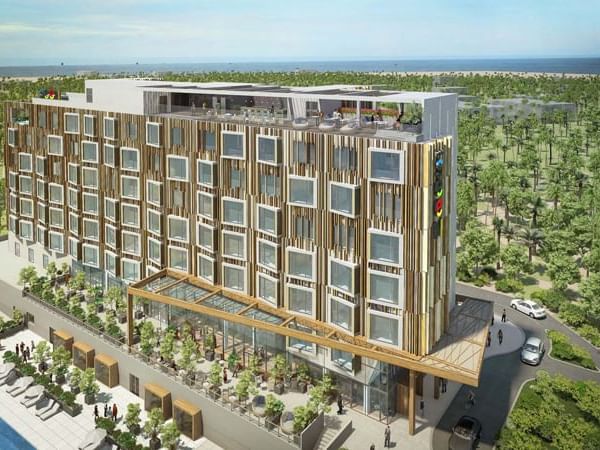 At the core of the Seen Hotel Freetown concept are the fashionable rooms with their bright, warm furnishings and relaxing cocoon beds, as well as a fun, friendly atmosphere, relaxing lounge bar areas and meeting facilities. Located at 36 km from the Lungi International Airport, the Seen Hotel Freetown is set to become a popular hotel destination and the 'place to seen' for savvy business travellers and young local jetsetters alike.